SPRENGER DYNAMIC Wędzidło oliwkowe KK Ultra SENSOGAN 16mm / 40406
SPRENGER DYNAMIC Wędzidło oliwkowe KK Ultra SENSOGAN
Modele DYNAMIC RS stymulują konia, aby łatwiej akceptował wędzidło. Specjalnie uformowany łącznik, który jest skrócony i obrócony do przodku o kąt 45°, układa się idealnie na na całej powierzchni języka, pozostając w stałym kontakcie i  umożliwiając przekazywanie najbardziej subtelnych sygnałów.
Ponadto anatomiczny kształt wędzideł DYNAMIC RS zapewnia dodatkowy kontakt w kącikach pyska, co utrzymuje konia "na wędzidle".
Innowacyjne wędzidła DYNAMIC RS pozwalają na delikatne i efektywne przekazywanie sygnałów, zapewniając lepszy kontakt między koniem i jeźdźcem.
Wędzidło oliwkowe podwójnie łamane z systemem KK Ultra.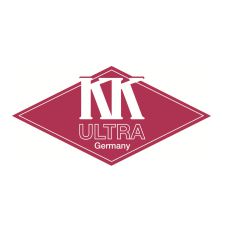 Łącznik KK-Ultra zapewnia prawidłowe przekazywanie sygnałów przez jeźdźca. Specjalny kształt przeznaczony jest dla koni o wyjątkowo delikatnym i wrażliwym pysku. Łącznik ten został znacznie skrócony oraz obrócony o kąt 45°. Powoduje to mniejszy nacisk na boczne części pyska, a w momencie ściągania wodzy łącznik układa się płasko na języku.



SENSOGAN to nowy, innowacyjny materiał posiadający charakterystyczny skład o zredukowanej zawartości miedzi, mikroelementów manganu oraz cynku. Proces utleniania jest nadal utrzymany, tak jak w przypadku Auriganu, jednak o różnicy stanowi wyjątkowe połączenie z manganem.

Takie połączenie daje w rezultacie bardziej płynny i uregulowany proces utleniania. Dodatkowo mangan, jako kluczowy składnik w aktywacji enzymów, jest bardzo istotny w procesie budowy tkanki łącznej jak i dla zwiększenia masy mięśniowej oraz przyspieszenia metabolizmu energetycznego.

Może być zatem pomocny w redukcji stresu i napięcia mięśni. Ponadto, mangan jest potrzebny do obniżania poziomu histaminy oraz może zapobiegać skórnym reakcjom alergicznym.

Badania Uniwersytetu Weterynaryjnego w Hanowerze i Niemieckiej Szkoły Jazdy w Warendorfie wykazały pozytywny wpływ na zadowolenie konia i jego motywację oraz chęć do pracy z jeźdźcem.
| | |
| --- | --- |
| model: | solid |
| kind: | eggbutt |